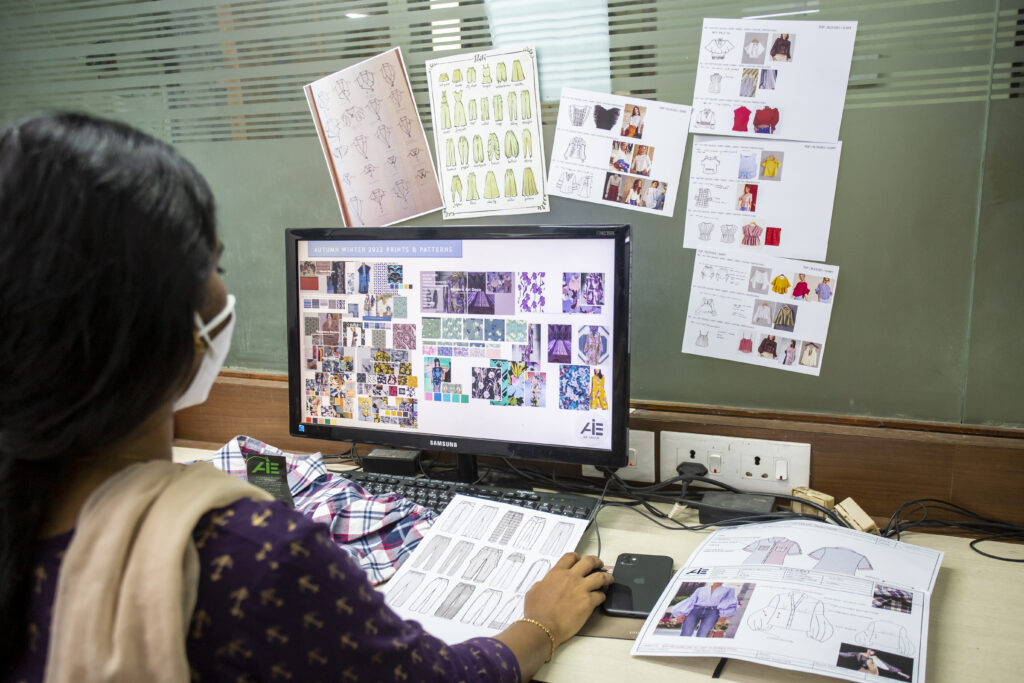 AIE Design Studio was established to provide unique design solution to our customers,
Our design studio offers generic and customized collection in various embroidery, value addition designs, prints, wash etc.
A specialized design team constantly thinks of innovative ways to deliver a unique proposition to customers.
Our focus on design is backed by a dedicated facility for proto and salesman samples
Design team
Sample Making
Fabric stores
Manufacturing
Design team
Design Team
Sample Making
Fabric stores
Manufacturing
Our goal is to provide our customers with a complete range of services. Quality fashion clothing, contemporary styles and designs, as well as novelty textiles and accessories are all produced.

We are always looking for ways to provide added value to our customers. And we often search for long-term partnerships with our customers, suppliers, and employees.